"K" LINE owns four exclusive terminals in Japan and one terminal in Europe operated jointly with our alliance partners.
Information systems enable these terminals to perform the efficient operation including automated operations.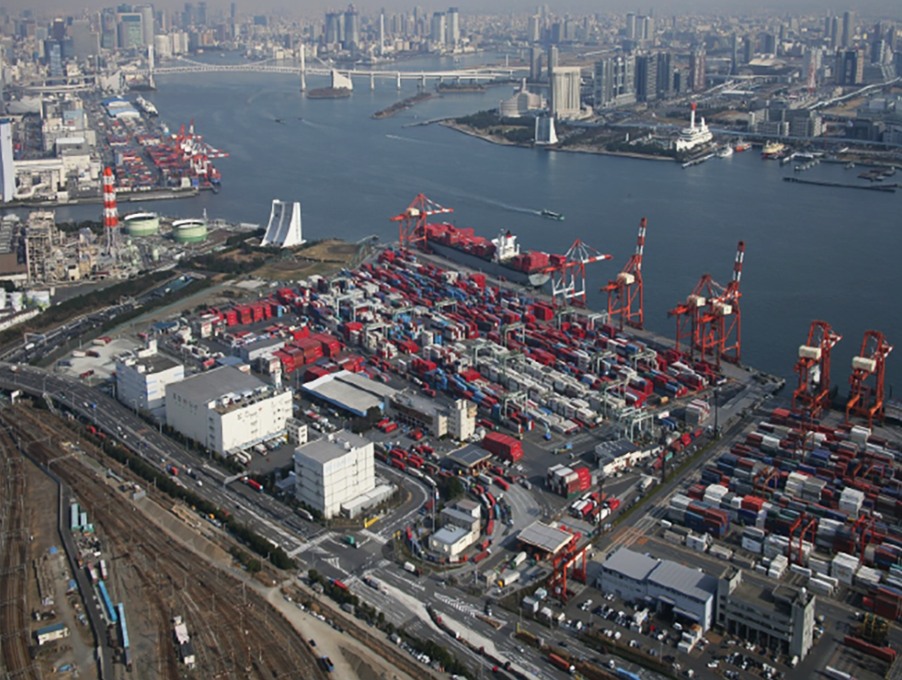 "K" LINE has been enhancing the functions of its terminal operation system since its introduction in 1972. We have been operating the Computer Automated Terminal Operation System which links closely to our backbone system, at our exclusive terminals in Oi (Tokyo), Minami Honmoku (Yokohama), Nanko (Osaka) and Rokko (Kobe) . This system facilitates the performance of efficient business, accurate terminal operations and the provision of timely information.
"K" LINE began operating the Antwerp International Terminal (AIT) in Antwerp, Belgium as an exclusive alliance terminal with Yang Ming Marine Transport, and PSA Antwerp in December 2005 and has established the structures for the provision of stable services.