Introduction to the Terminal Operations
Terminal operations play a key role in the efficient and smooth operation of the vast number of containers that travel around the world. The flow of container movement at terminals is broadly divided into exports and imports.
Export Container Flow
The first step in transporting cargoes by ship is the shipper (or his agent) making a booking request with the shipping company that operates the ship. Once this is done, an empty container is prepared and the shipper picks it up. The cargo is loaded into the container at a plant or warehouse and the loaded container is transported to the terminal. The container passes through the in-gate and is delivered to a specified location within the yard. When it arrives at the designated site, the container is removed from the chassis using a transfer crane and is temporarily stored in the yard.

After storage in the yard, when the ship arrives in port, the container is transported by transfer crane or trailer to a berth as close to the ship as possible and loaded onto the ship using a gantry crane. For this reason, containers that are for export are stored near a berth as close as possible to the ship, and imported containers are stored close to the gate for easy pick-up by chassis. Empty containers are stored at an intermediate location.
Import Container Flow
Containers imported into Japan follow the opposite flow of exported containers: they are unloaded from the ship and temporarily stored at the yard. When the consignee (or his agent) comes to pick up the container, the consigned confirms the location of the container at the in-gate and proceeds to that location. The container is loaded onto a chassis using a transfer crane, in the same way as with export containers, and following a final check performed at the out-gate to make sure there is no damage to the container, the delivery process is complete.
"K" Line always performs handling each customers' cargo at our terminals carefully and securely.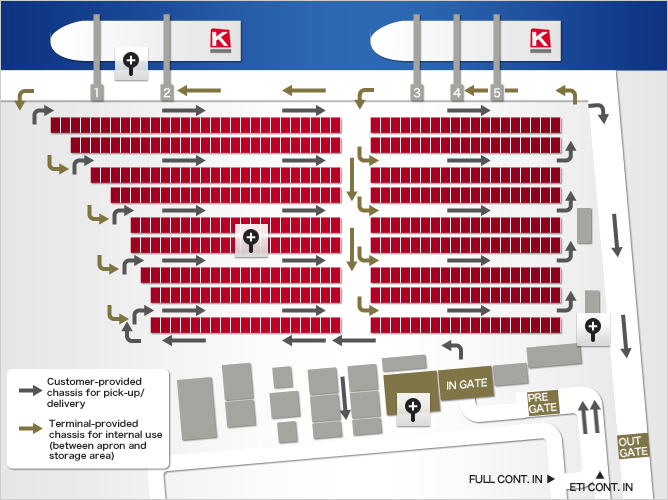 Description of Cargo Handling Equipment
A large crane used for loading and unloading containers and other freight cargoes onto and off ships.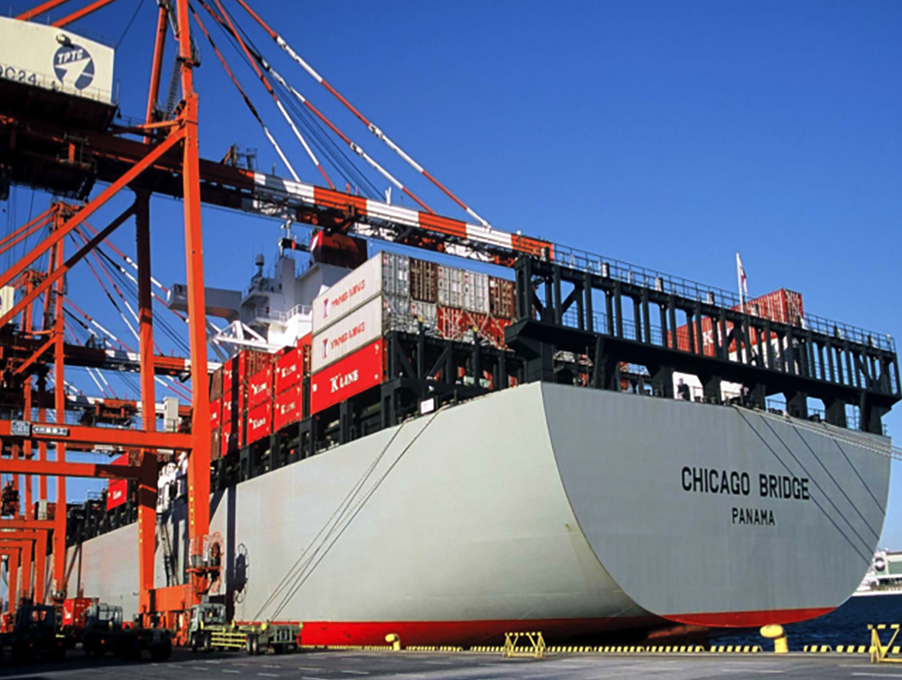 A gate-shaped, self-propelled crane used in container yards when a container is transferred to and trailers chassis for storage.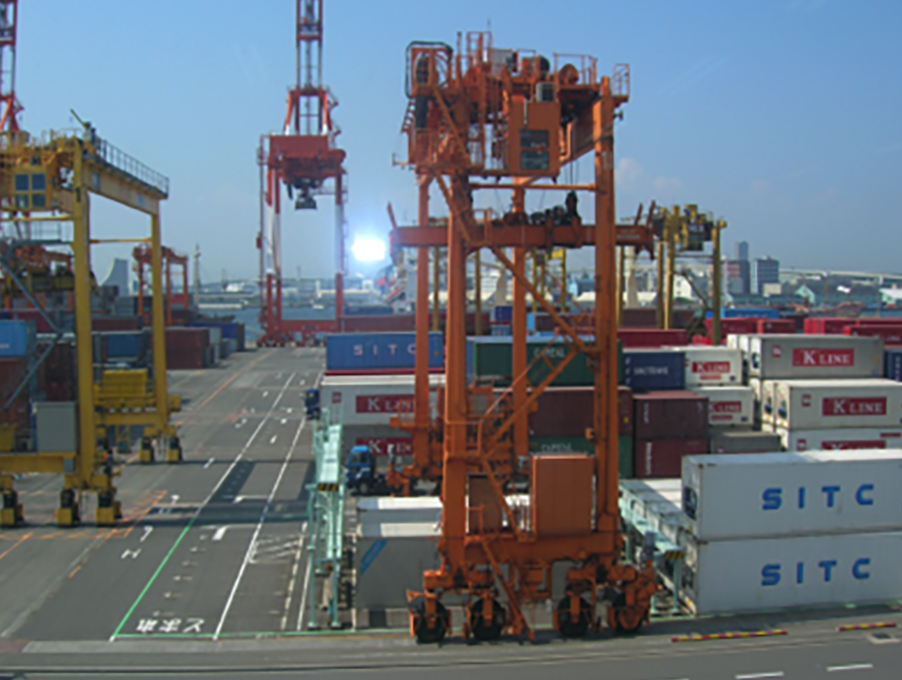 A self-propelled equipment used for moving containers within a yard. Unlike a forklift, the top lifter uses hooks attached to the roof of container for lifting.