High-Quality Services
"K" LINE uses its extensive experience accumulated over many years of transporting automobiles to continuously provide flexible, fast and high-quality services that meet the diverse needs of our customers in countries around the world.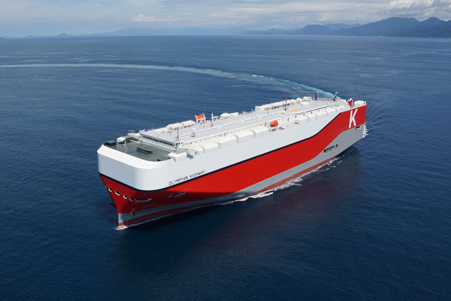 "K" LINE has built a fleet of Car Carriers with decks that can be adjusted according to the height of the stowed vehicles. This enables transport not only of general vehicles, but of all types of freight including over-sized vehicles such as buses and trucks as well as heavy machinery, boats and other static cargo.

All ship crew members, cargo handling personnel and operators work in tandem to prevent damage to cargo during transport through rigorous quality control. In addition to stable and reliable transport, "K" LINE provides high-quality, high value-added services.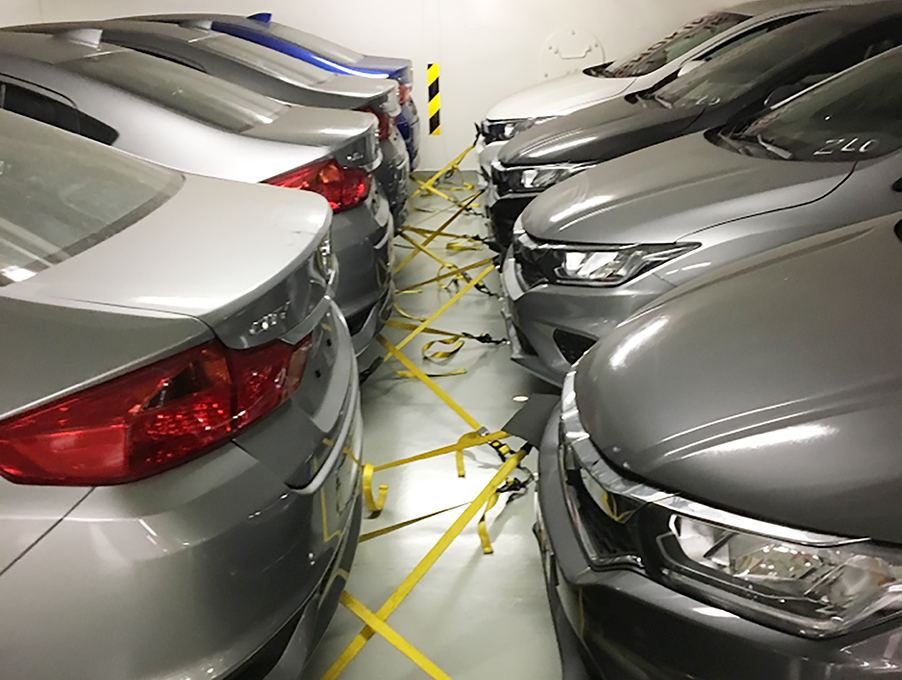 Service Enhancement
Enhancement of Comprehensive Logistics Services for Completely Built-up Cars
Through long-standing transportation agreements with automakers, we provide consistently reliable transportation quality, which is a top priority, as well as the ability to address diversified needs that differ by region and nation. In addition to car carrier services linking automobile manufacturing countries with consuming nations, we develop logistics sophisticated services for completely built-up cars in the districts near harbors and other locations close to factories and dealers. We also offer comprehensive, high-value-added services that include carrier car transportation, temporary storage of vehicles and pre-delivery vehicle maintenance.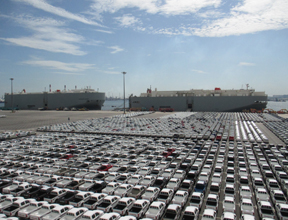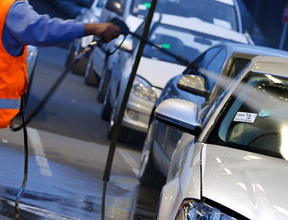 Expanded Handling of High & Heavy Vehicles, Agricultural and Construction Machinery and Static Cargo
"K" Line is continuously expanding its services provided mainly on the Atlantic routes to include routes to and from Asia as well. We are able to transport high & heavy vehicles and agricultural and construction machinery as well as oversized, static cargo loaded on roll trailers.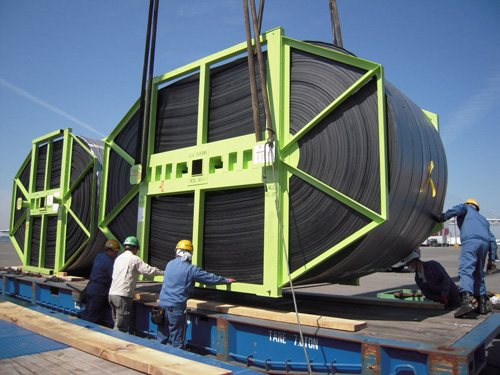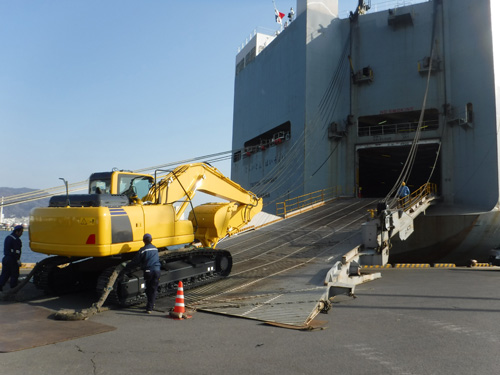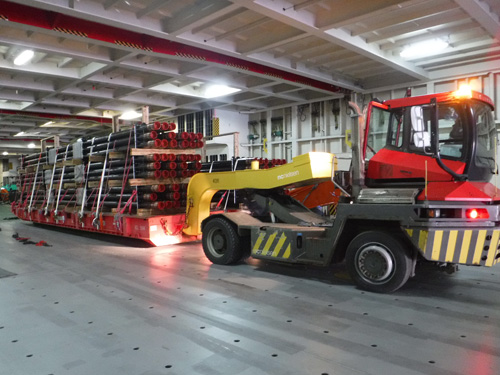 Short Sea and Coastal Transport in Europe
"K" LINE transferred short sea and coastal transport of completely built-up cars in Europe from a joint venture company to "K" Line European Sea Highway Services GmbH (KESS), a wholly-owned subsidiary, on July 1, 2003. Following the establishment of a joint venture with a logistics firm in conjunction with the expansion of local production in Europe, we have reinforced transport services for completely built-up cars, increasing annual transport capacity from approximately 180,000 vehicles in 1991 to approximately 670,000 vehicles in 2016. We will continue responding flexibly to the globalization of automobile production and providing efficient transport services by linking with our "K" LINE global transport network for completely built-up cars.