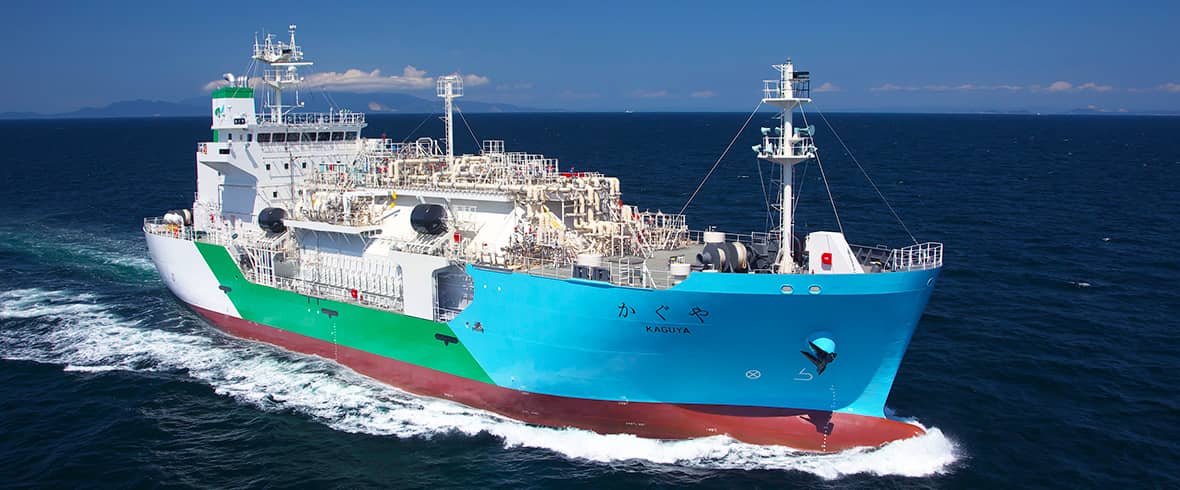 Utilizing our expertise in liquefied gas (LNG/LPG) transportation business, amassed over many years, we are actively looking to launch a new business to meet customers' demand by creating gas demand itself.
Having been more conscious on environmental issue, we aim to introduce liquefied natural gas as marine fuel which produce less emissions from engine exhaust and thus has low environmental impact. We also consider developing LNG bunkering services worldwide including in Japan, especially by utilizing LNG bunkering vessels, which we believe will accelerate expanding demand on LNG as marine fuel.
Many countries in the world start to import LNG in packages of smaller volume than the traditional countries. We aim to develop small scale LNG transportation business in such countries and regions in addition to the conventional large-scale transportation service.
We are looking at a business involving provision of offshore floating storage and regasification units (FSRUs) that can take receipt of LNG at lower cost than reception from land. Currently, we are developing a floating regasification dock (FRD) jointly with U.S.-based Fluor Corporation and Norway-based Sevan Marine ASA. FRDs serve a similar function to FSRUs but require lower investment. This is achieved by mounting the LNG carrier onto a floating dock fitted with regasification equipment.
We are trying to develop offshore LNG-based power generation business to conduct entire operations at offshore including receipt, storage, regasification, and power generation, and sending electricity to shore. The Offshore LNG-based power generation business concept would save initial investment compared to land-based power generation project in the area where there is no existing gas infrastructure.