November 14, 2017
Kawasaki Kisen Kaisha, Ltd.
Cold Storage Warehouse in Vietnam Acquires "ISO22000 Certification"
We are pleased to announce that "CLK COLD STORAGE COMPANY LIMITED," an affiliated company of Kawasaki Kisen Kaisha, Ltd. ("K" Line) that operates a Cold Storage Warehouse in Ho Chi Minh City, Vietnam, has acquired "ISO22000:2005 Certification," an international standard for food safety management systems.
"CLK COLD STORAGE COMPANY LIMITED" was established jointly by "K" Line, Cool Japan Fund Inc. ("Cool Japan") and Japan Logistics Systems Corp. ("Japan Logistics Systems"), and started operation in July 2016 as the first warehouse to provide four temperature zones (Freeze, Chilled, Low temperature, Constant temperature) in Vietnam.
Cold Storage Warehouse's certification by ISO22000 is one of very few in Vietnam and it is a pioneering case as a Japanese logistics company.
Through acquisition of this certification, we will strive to further develop Cold Chain in Vietnam by offering Japanese-style, high-quality, high-value-added logistics services, paying close attention to "food safety," and continue strengthening our logistics business which we positioned as an important task under our medium-term management plan.
1. Name

CLK COLD STORAGE COMPANY LIMITED

2. Address

Lot B2, Tan Dong Hiep B Industrial Park, Tan Dong Hiep Ward,
Di An Town, Binh Duong Province, Vietnam

3. Certification Standard

ISO22000:2005

4. Date of Certification

October 19, 2017

5. Certification Number

760029

6. Category of Certification

Provision of Transport and Storage Services for Perishable Food and Feed

7. Certification Body

Guardian Independent Certification Ltd (GIC)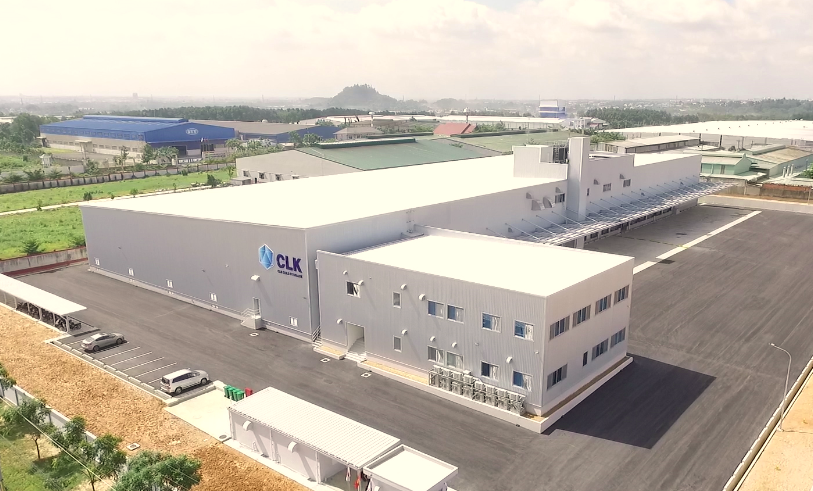 Copy of « Certificate of Registeration »