December 10, 2014
Kawasaki Kisen Kaisha, Ltd.
"K" Line has been reconfirmed for inclusion in the ETHIBEL EXCELLENCE
Investment Register
Kawasaki Kisen Kaisha Ltd. has been reconfirmed for inclusion in the Ethibel EXCELLENCE Investment Register (*1) since November 14, 2014. This selection by Forum ETHIBEL (
) (*2)indicates that the company performs better than average in its sector in terms of Corporate Social Responsibility (CSR).
We continually strive to contribute to sustainable progress of the society and fulfill our social responsibility.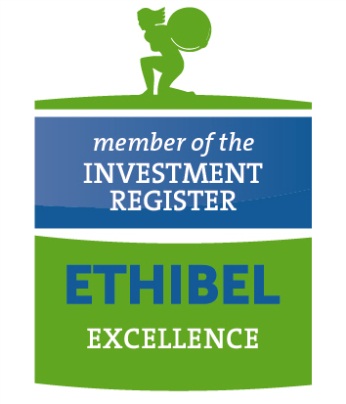 (*1) Forum Ethibel: A non-profit organization based in Belgium that promotes Socially Responsible Investment (SRI) in Europe.
(*2) Investment universe: Stocks that are candidates for fund investments.