November 13, 2023
Kawasaki Kisen Kaisha, Ltd.
Kawasaki Kisen Kaisha, Ltd. ("K" LINE) held its global conference for car carrier business. The goals of the conference are to discuss medium- and long-term strategies for car carrier business, promote human resource development for maritime shipping professionals around the world and exchange views and ideas.
Twenty-four local staff members and representatives from six major overseas offices participated in the conference, which was divided into themed sessions: operation and transportation quality on September 19 and 20, and sales and strategy from October 10 to 12.
The operation session was attended by a total of about 30 participants, including national staff and representatives responsible for operation quality management at overseas locations, person in charge from the Group's domestic ports, ship management companies and headquarters staff. The participants confirmed that a strong commitment to safe vessel operation and navigation is the top priority of car carrier business. Further, they engaged in lively discussions, focusing on compliance with environmental regulations in a rapidly changing business environment, as well as the optimum operation policies to achieve safe and efficient maritime transportation. These discussions also introduced the efforts of each location towards these objectives.
The transportation quality session looked at specific examples of accidents and problem solving at each location and reviewed the current cargo-handling procedures in order to provide higher enhanced-quality transportation services to customers. In addition, it was confirmed that to prevent serious accidents, including fires, it is crucial to make well-balanced improvements in three key areas: crew training, review of emergency response procedures and technological innovation for accident prevention.
As in the other sessions, the sales and strategy session also brought together a total of about 30 participants, including national staff and representatives from major overseas offices and headquarters staff. To continue to be "the service of choice for customers," participants openly discussed next-generation business models focused on environmental response and the competitiveness of the business to build a new sustainable growth trajectory from a customer-centric perspective.
"K" LINE Car carrier business division will continue to hold its regular global conference to share its vision and goals from a global perspective, thereby strengthening the competitiveness of its business across the network. "K" LINE is committed to the development and sustainable growth of car carrier business and to its social mission of supporting the supply chain of the automotive industry.
Global Conference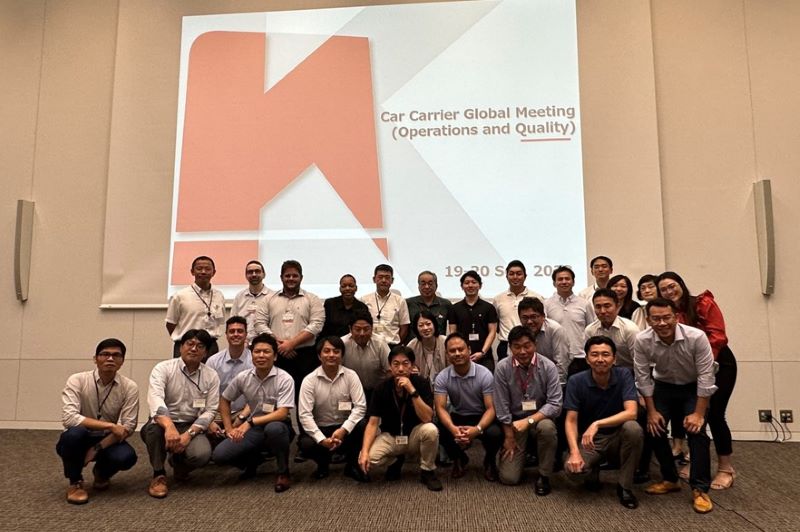 Operation and Transportation Quality Sessions—Commemorative Photo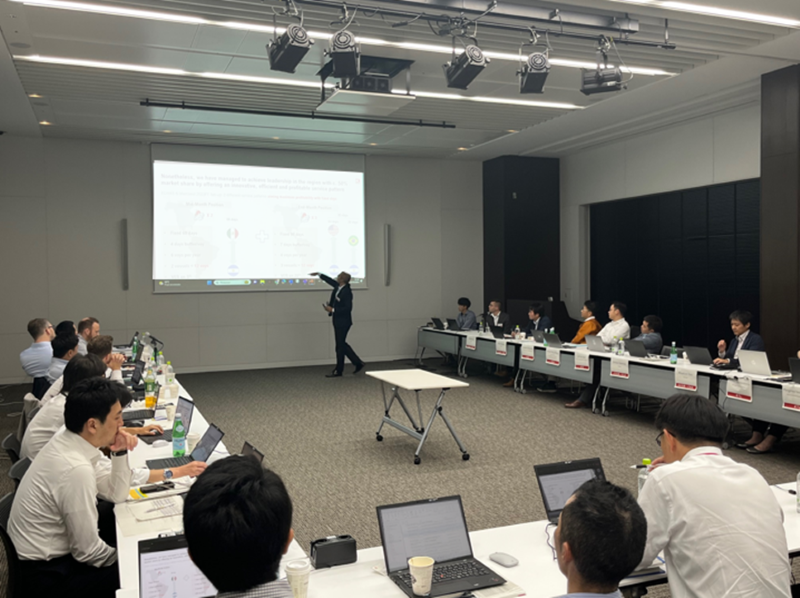 Sales and Strategy Session—Presentation